8-10 July 2018

Man of the Match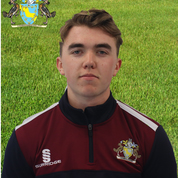 James Vandepeer
118 runs off 114 balls,
4 wickets & 2 catches
in only his second match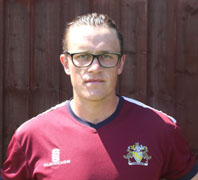 Josh Arksey
6 wickets off 44 overs
on a tough three
days in the office
Lincolnshire 442-7 dec & 268-8 dec beat Cambridgeshire 355-9 dec & 239 by 116 runs
Long gone are the days when Minor County cricket was the playground of young men of independant wealth and gentlemen farmers. Long gone are the days when it was an honour for a school or a local firm to release an employee to play for their county. These days, you gets whatever you can get. There were six changes from the scratch side of two weeks ago. Callum Guest brough the Brixworth keeper John Bowers to replace Dan Heath who broke a finger in the last match and Matt Gouldstone, making his first appearance for over two years, brought all rounder Alex Woolliscroft from Clifton CC. James Williams returned to Captain, seamer Recordo Gordon came back in and there was a debut for ex-Staffordshire opener Chris Beech. Promising youngsters Jamie Seabrook and James Vandepeer kept their places on merit.
Day one saw the County toil in 31 degrees of heat on a flat track. Lincs racked up 442 with two centurians; spinners Arksey and Guest bowling 42 overs between them at a joint cost of 223 runs with only four wickets to show for their efforts. In reply, the County ground their way to 50-1 at stumps..
The second morning saw steamy overcast conditions making the batting difficult. The County ate away at the lead, with a solid contribution from Gouldstone (45) laying the base, then Burwell's Jamie Seabrook confirmed he belonged in three day cricket with a measured 78 containing a dozen boundaries. The other local new kid on the block, Sawston's James Vandepeer, proved he is no mug with the bat as well as a fine seam bowler as he scored 42 at a run a ball, including the side's only two sixes in support of debutant Woolliscroft's 104 as Cambs declared their first dig closed at 355-9 off their 90 overs; still some 83 behind, but a much better total then they might have expected at 11 am in the morning. The Lincs reply was measured at less than fives but they still closed 240 runs to the good on another tough day at the office for the weary Cambs bowlers.
The final morning was a lot cooler but still Lincs plodded on; Josh Arksey again put in a major shift, ending up with six wickets in the match in very difficult circumstances. In the end Cambs were left an unlikely 355 to win on a pitch now taking some turn. Chris Beech scored a patient 44 as wickets fell around him, until the unlikely pairing of Recordo Gordon (having a swing) and James Vandepeer (again) steadied the ship until tea. Vandepeer then hit out in a lost cause, ending up with 76 runs off 72 balls with 11 fours and two more sixes. When he went, Sam Rippington and Josh Arksey defended deep into the last hour but Arksey finally fell to deny the County the draw they did not deserve, albeit the home side had the much better of the conditions over the three days. In retrospect, it was a crucial toss to win.
With availablilty now a major issue, it is becoming difficult to get eleven bodies on the field, never mind a stable County representative XI that can compete at this level. Minor County cricket is supposed to be the best available, not who's available.
Lincolnshire 24 points, Cambridgeshire 7 points
27 May 2018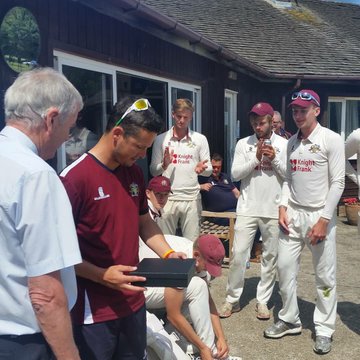 James WIlliams
100 appearances
for Cambridgeshire
WILLIAMS JOINS THE 100 CLUB
Cambs skipper James Williams was awarded a silver salver to commemorate his 100th appearance as a Cambridgeshire player at the recent T20 at Horsford.
He made his debut in 2007 and has been a permanent fixture ever since. Going into 2018, he has a career batting average of nearly 30 (highest score 105 no) and has bowled nearly a thousand overs, picking up 131 wickets at an average of 32 (best 8-53).
He has been awarded the Cambridgeshire CCC player of the year award twice, in 2008 and 2013.
James is now the Cambridgeshire Director of Cricket & Performance, with a remit covering the player pathway and all coaching in the County.